This little blog of mine receives around 150 page views a day
(I'm honestly shocked even one person looks at it)
. . . so if you would like to sponsor, guest post, or sponsor swap just shoot me a quick e-mail!
I would love to hear from you!
Here are some of my favorite bloggers of February:
(I guess you could call them sponsors, but I don't like that word)
Hi All! I'm Amira and I blog over at
Shades of Gray
.
What started as a travel blog, turned into a wedding planning blog and has slowly morphed into a lifestyle blog.
I write about the joys (and challenges) of being a newlywed, as well as our travel adventures.
Being Mrs. Gray has been an adventure in itself!
I hope you'll come by and say hello :-)
My name is Christina, I'm 27 years old I blog over at
Create with Christina
.

I have been married to my hubby, Ryan for 5 wonderful years and we are proud puppy parents to our dog, Hiccups.
Ever since I can remember I have enjoyed being creative, I am sure my mom could dig up some of my work from my younger days!
Some of my favorite ways to be creative are paper crafts, home decor, DIY projects, drawing, painting and many more.
Armed with a little bit of know-how, support from my hubby, and a lot of enthusiasm, I create and share my creations on my blog!
I'm not an expert by any means, just a creative gal learning as I go and sharing my adventures (and failures). I hope you'll tag along for the adventure.
Hey guys! My name is Whitney.
Like Whitney Houston.
And no I wasn't named after her.
I blog over at
"The Zufelt's "
… Zufelt is our last name (it's pronounced Zoo-felt… like you went to the petting ZOO and you FELT the animals).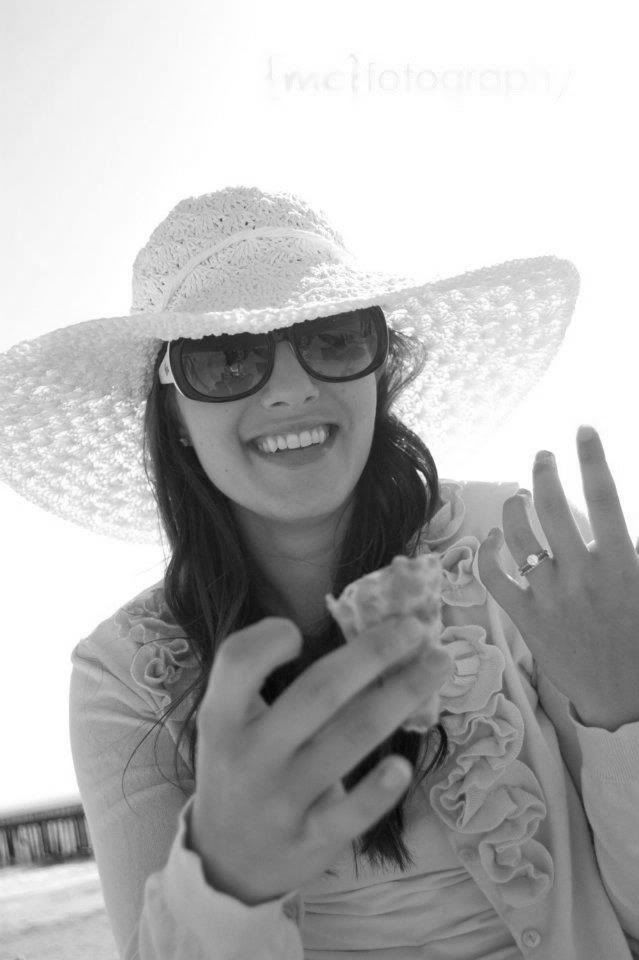 I know I know -the title of our blog is super creative.
I love pink. I honestly can't help it. I have this preconceived notion that anything pink should belong to me (much to my husband's dismay). I love anything sparkly. I believe that a good pair of shoes can help you take on the world. I love the beach although the freezing water here in Cali and I don't get along. My husband is the most amazing person that I know. And he is way cooler than me (I'm not ashamed to admit it). He flies airplanes. Hot right? He climbs rocks and fixes stuff. He is also in the Air Force and I have not yet mastered the art of not missing him when he is away… and I don't think I ever will. I am girly but I can also go climb a mountain with my husband.
I love meeting new friends (Like Em!) it's so fun to see what we have in common.
So come say "hi" over at my little corner of the internet.
Hello! I'm Shannon and I blog over at
Bungalow960
.
I started Bungalow960 as a place to document the happenings in renovations and improvements in the 1924 American Bungalow that I share with my boyfriend and our two cats, but it has morphed into a place where I share snippets of my life. I hope you'll stop by for a visit!
Twitter
Here's some more blogs I'm currently loving at the time:
Em=Me
Of Revolt
He & I
En Love With Life
Here, There, and Elsewhere
. . . and of course my favorite little blogger,
Take the Cannoli
, that I got to "meet" through our
gift exchange
!
Any up and coming blogs you recommend?
P.S. I added a Bloglovin link and a followers tab to the right over there, so feel free to add yourself if you wanna!